Son Cubano from the Band of a Former Member of the Legendary Buena Vista Social Club.

Luis Frank(singer and leader of the Soneros de Verdad) is a master of son cubano. His command of this passionate brand of Cuban music is incomparable. His band, the Soneros de Verdad, sees itself as the second generation following in the footsteps of Buena Vista. It comprises seven virtuoso musicians from the land of Fidel Castro who are regarded as being among the world's best.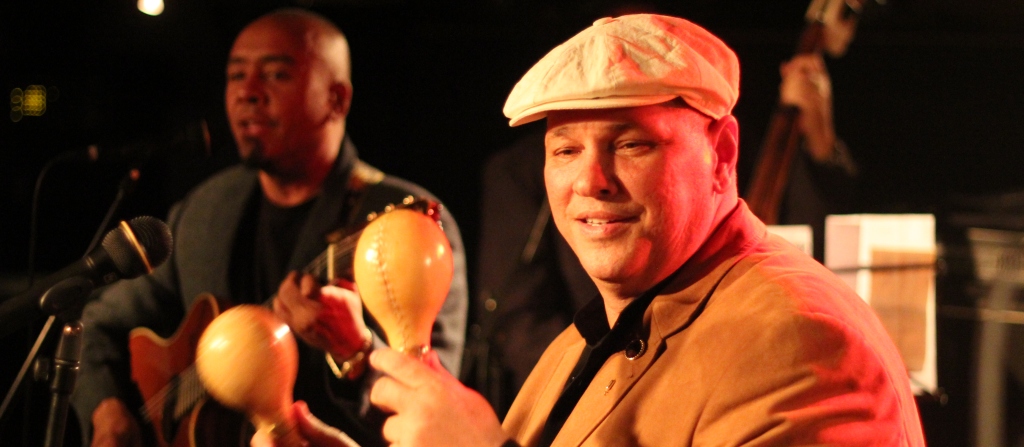 Ever since the big resurgence of Cuban son began, Luis Frank has been one of the biggest names involved in carrying the musical heritage of Buena Vista out into the world beyond Cuba. A fantastic singer, he and his band "Soneros de Verdad" have been sensationally successful across Europe in connection with the renaissance of traditional Cuban music.
"It literally gets everyone up on their feet and dancing. This music is impossible to resist." (bloom.de) – "they play with overflowing exuberance" (WOM-Journal) – "This music penetrates you with its authenticity – it finally transports us back to the roots of the current wave of Cuban music." (jazzdimensions.de) – "a thoroughly delightful example of timeless Cuban sounds" (Jazziz) – "their music exudes hot-blooded passion and a strong sense of tradition" (Billboard) – "another remarkable band drawing on Cuba's rich musical heritage" – (cdnow.com) – "outstanding musicians" (Urban Mozaik Magazine) – This what the media are enthusiastically saying.
The critics enthusiastically published rave reviews after the CD "A Buena Vista – Barrio de la Habana" by the Soneros de Verdad appeared. Juan de Marcos, who made a name for himself in the mid-1990s as the musical director of the world-famous Buena Vista Social Club, worked with Luis Frank to recruit old-time greats such as Manuel "Puntillita" Licea, Rudy Calzado, and the legendary Pio Leiva as well as up-and-coming young talents from Cuba for this project.
He then proceeded to arrange, rehearse, and record an enchanting mix of son, danzón, and jazz with them.
In no time, 350,000 copies of the first CD were sold worldwide. Among many other awards, in 2001 the Soneros de Verdad received the "German Jazz Award" during a performance in the "Circus Krone".
In Cuba the CD was in the top 20 for almost half a year, and it climbed all the way to the top of the charts in Japan and Greece. At the "Night of the Euro" festival in Athens they played for an audience of 100,000.
The Soneros de Verdad are a MUST for every true lover of good Cuban music!